Answered prayers,
transformed lives
and parties.
CHRISTIANS AGAINST POVERTY
Christmas may seem like a distant memory by now, but for some it has left a lasting impression. You generously gave hundreds of products, from mince pies to christmas puddings to give families a better Christmas. CAP, also celebrated Christmas by inviting their clients to our Sunday morning meeting and then cooking a fabulous Christmas dinner with all the trimmings. It was a lovely party with a real family atmosphere, where clients commented that this would be the only Christmas meal they would have. So thank you to everyone who supports the work of CAP in transforming lives across the Solent.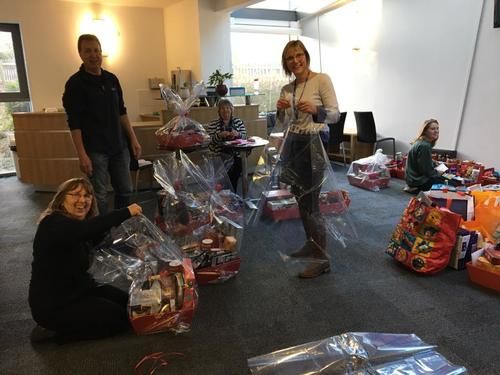 KIDSZONE TEAM - ANSWERED PRAYERS
In January 2019 the team prayed that we would have over 100 kids regularly attending on a Sunday morning. In December this was reached and we now have over 100 kids who are regularly hearing the gospel and growing in their relationship with God.
After launching our second site in Totton, the kids have settled really well. Isla Lipscomb was a real answer to prayer. She has gone above and beyond to make sure our kids are happy and enjoying KidsZone, Totton.
We prayed for more men to join the team and God answered our prayers. He knows our needs. He is faithful.
PARISH NURSING
Our parish nurse meets many people in the community and offers to pray with them. These are just a couple of the answers to prayer.

"A man who was feeling desperate and who needed support because of depression found more funds and work. He was so delighted that he came to church to celebrate, also bringing his mum who was so grateful for the change that had taken place in him."

"A lady was prayed for who had been suffering from agoraphobia. She turned up in church a few weeks later, surrounded by hundreds of people and so pleased with what had been achieved. God is so good!"
We would love to hear your answered prayers, good news, stories of breakthroughs. Don't worry we will not share anything without being in touch with you first.